Service Innovation: Patagonia Case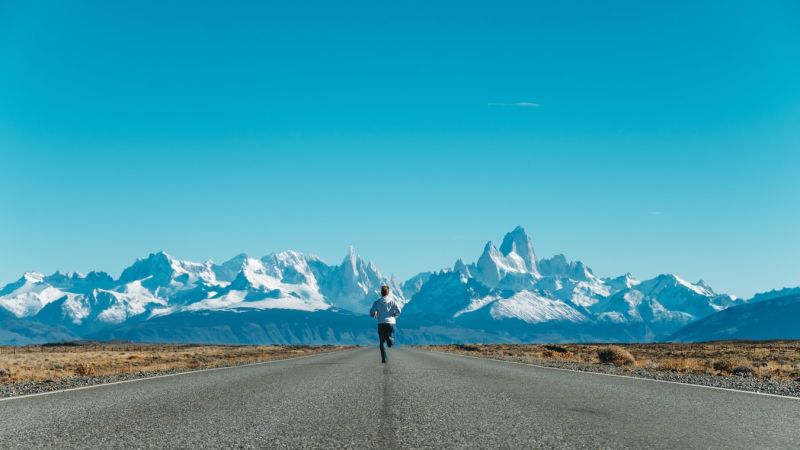 What is Service Innovation?
Service Innovation1 (SI) consists on developing a strategy that allows to make you product more enjoyable, easier to use, or more valuable for your customers. This should not be confused with product design, as product services should be an addition to the main products. SI can be summarized in three tasks:
Enhance

: Ensuring and improving the utility, performance, and value of the product.

Reveal

: Show features and functionality that customers might overlook, making the product easier to use and enjoy.
Fix: Solving problems that might arise with the product can smooth the customer's journey.
Patagonia and the Ironclad Guarantee
Patagonia, the clothing brand specialized in outdoor clothing (and a favourite of hikers) is also well known because of their activist mission to make the world a better place through sustainable business. As such, one of their main efforts is their Ironclad Guarantee2: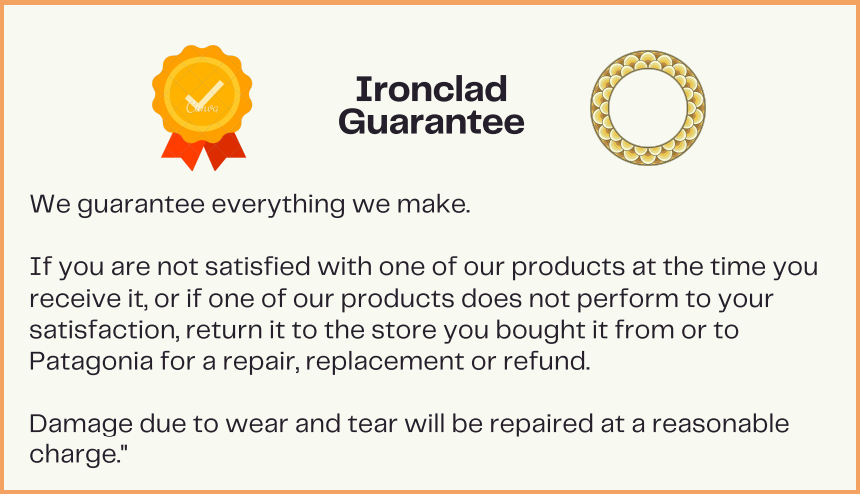 The Ironclad Guarantee provides a great example of SI applied in the industry because:
Ironclad Guarantee provides client with a longer lifetime for their products (enhance).
Patagonia prides itself in their policy, and offers it to customers upfront (reveal).
The warranty guaranties that any problem that occurs with their products will be fixed (fix).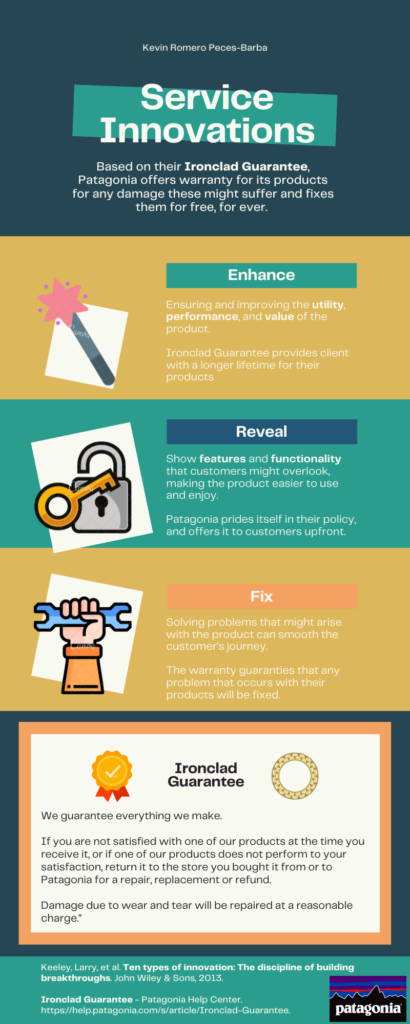 Notes
Keeley, Larry, et al. Ten types of innovation: The discipline of building breakthroughs. John Wiley & Sons, 2013. https://doblin.com/ten-types.
Ironclad Guarantee – Patagonia Help Center. https://help.patagonia.com/s/article/Ironclad-Guarantee.